I don't mind waiting – a little bit – for a transaction treatment, whilst desert Zen lasts, that is. I'll give it 7.6 seconds as opposed to 3 seconds.
I've just returned from 6 weeks in Morocco. For 4 weeks I was at Cafe Tissardmine on an artist residency… with NO Internet…
Ok, that's a bit of a lie, we got desperate and did "wiffy hitchhike to the obelisk" for some desert connectivity (ok, so it was actually hitchhiking to a cairn for wireless modem connectivity but we liked saying the other thing)…
What a residency provides, and this one more than most, is release from the day-to-day, from thinking about the next meal, the next piece of news: profound or prosaic, the next social event. The tirade of choice clears. When you're in the desert, your decisions simplify. Will I:  1) go for a walk, 2) chat to someone, 3) have a nap, 4) do some work. I got a lot of all four done.
1) Going for a walk. When you do, it's on what was, some 350million years ago, the Rheic ocean. These petrified coral reefs were pushed up into mountain ranges when the African continent moved closer to European continental plates. Ammonites. Trilobites. Belennites. Everywhere.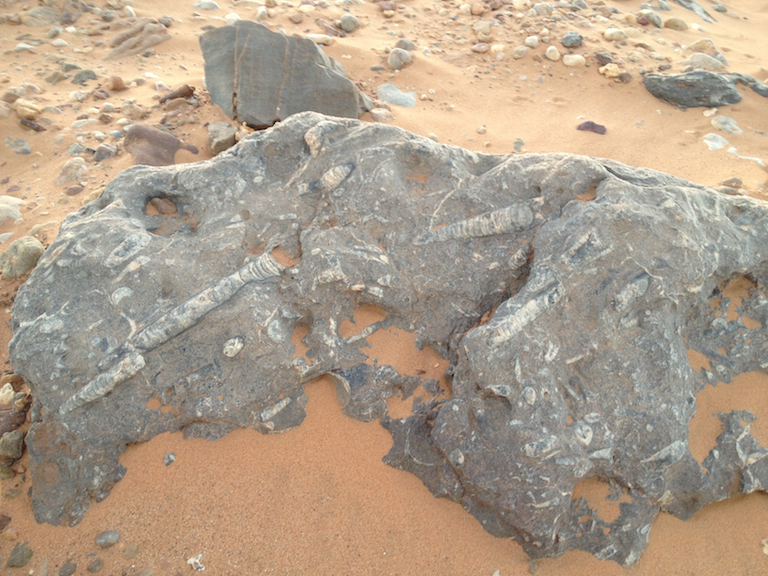 And, new stuff is mixing in with the old.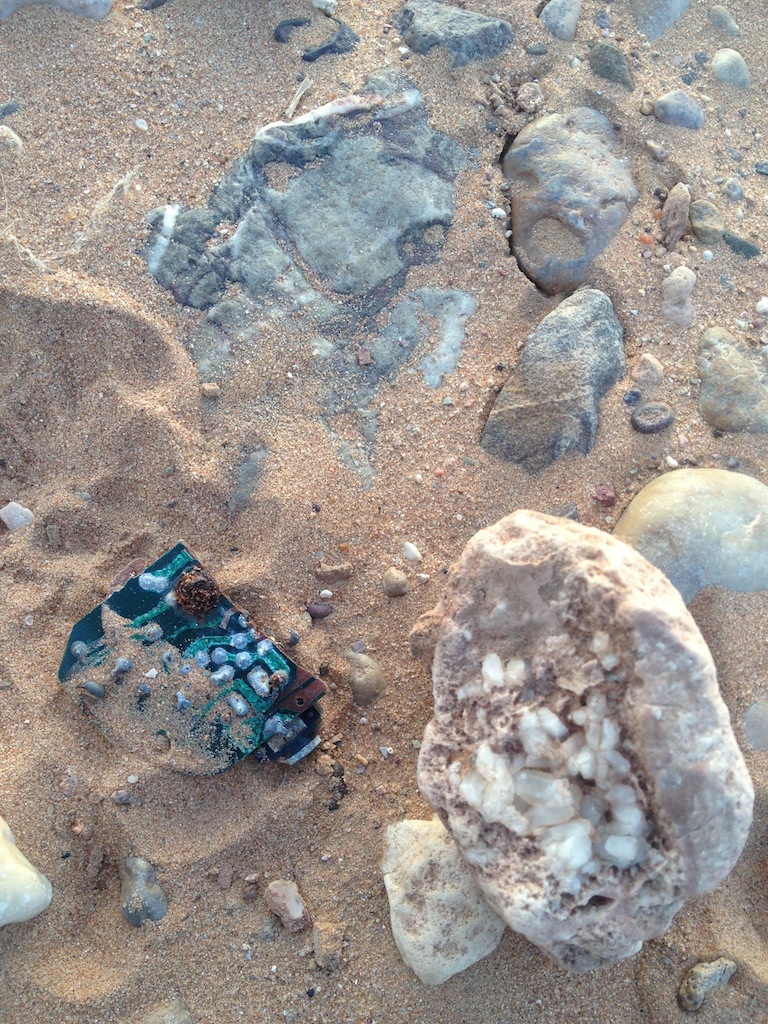 So, when you looked down, it was extraordinary. And when you looked up, it was spectacular.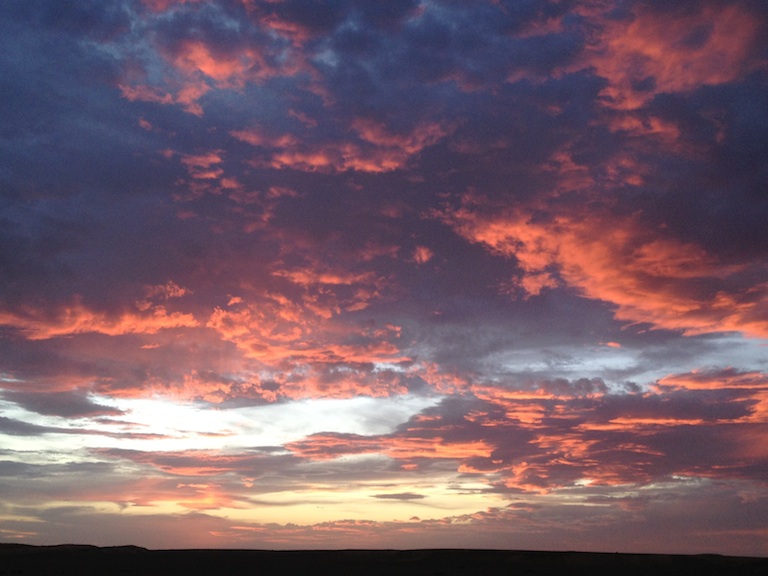 2) Talking. The 5 artists at the residency were from 4 different countries. And most of them were tri-lingual. So, combined with Tashlehiyt the local Berber language, a mix of Dirija, English, French, Spanish and Japanese were spoken at most meals. There's nothing like talking to people who are not native speakers of your own tongue to test your rigour with your own language.
3) Taking a nap. Is a wonderful thing.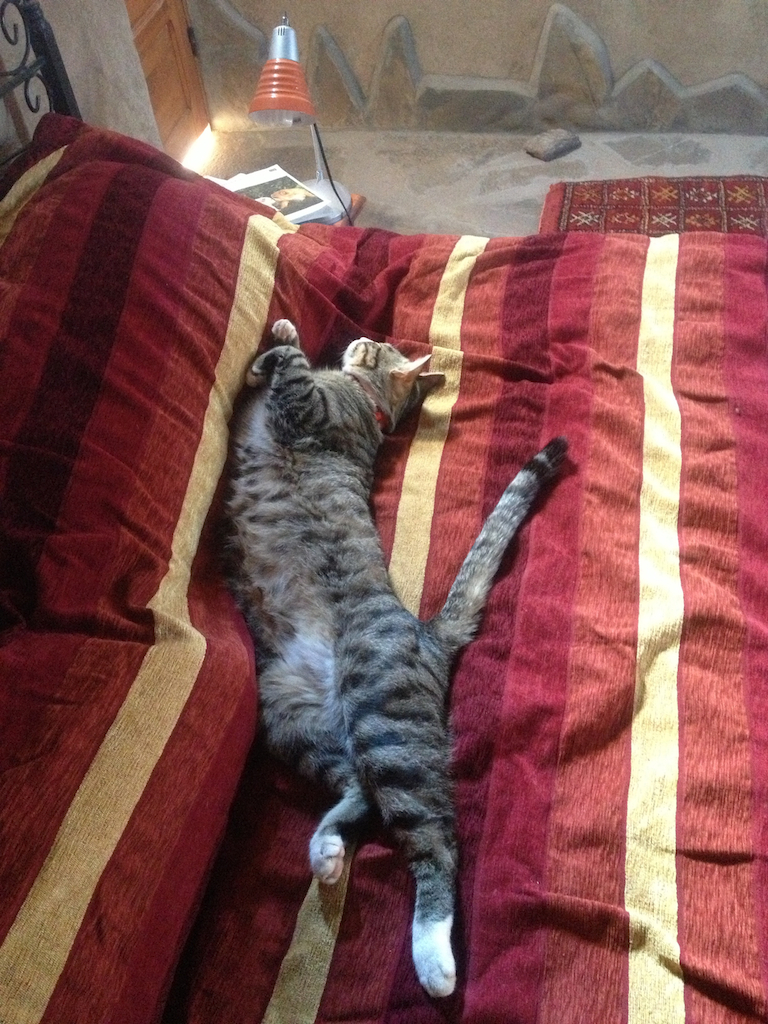 4) Do some work. With all the clear head space, I got a lot done, albeit with sand as a constant companion.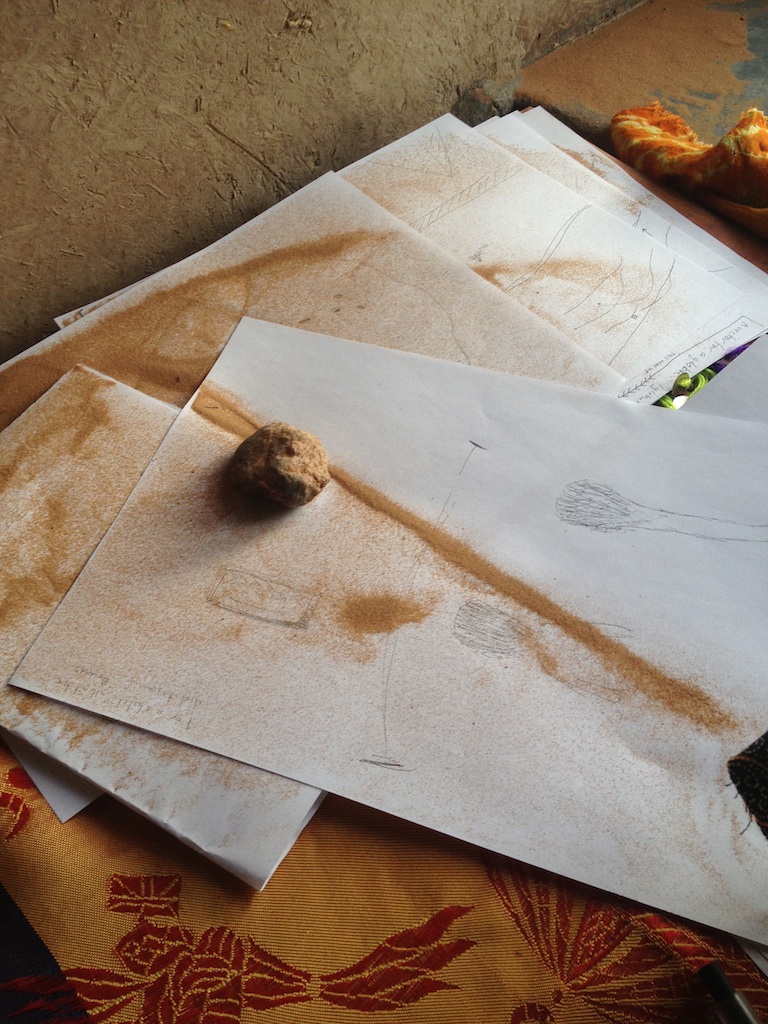 I've put some photos on Flikr. A set of general Morocco sightseeing, and a set of Tissardmine and surrounds.
How long it will take for this transaction to process, I'm not sure, but I'm happy to wait more than a little bit.